Location: Escondido
Harmony Grove is the name of the street you turn onto
On this one road alone you will find a psychic village complete with little colorful homes & a seance room, ruins dating back to the early 1900's, a two-story house on a hill with no doors or windows (only a garage and vents) a labrynth, the remains of an old slaughter farm, and many other photo-worthy opportunities! Not to mention, this whole area is rumored to be haunted by a white witch and Indian spirits. Please check out the Harmony Grove Spiritualist Center page to learn about their psychic village.

Another ruin up the hill from the one above:

Then yet another ruin slightly down the trail from the one above this! I have no clue what this once was but there is an electrical box next to it. So curious!

And a secret pathway. This is private property so please don't go looking for it. We were given permission by the owner to hike. I'm just including the pictures because it is in Harmony Grove and it was part of our exploring:

Entryways:
There are a lot of white owls in this area:
It reads: "Dedicated with gratitude to those who have sacrificed to preserve peace with hopes that such sacrifices will not be necessary in the future". What does that mean I wonder?

All of the really interesting spots out here are private property. And as you can see, these people are very adamant about retaining their privacy:
The cows like to escape and go for midnight strolls. Please be respectful and do not spook them!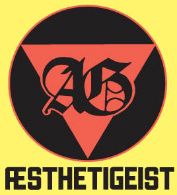 Alpine
Anza Borrego Desert
Bankers Hill
House of Pacific Relations International Cottages
Reuben H. Fleet Science Center
Bonita
The Grave of Kathy Fiscus (Lost History)

Campo
Carmel Valley
Carlsbad
Self-Realization FellowshipHermitage & Meditation Gardens
City Heights
Wat Sovannkiri Buddhist Temple
Chula Vista
Coronado
Coronado Sand Dune's Secret Message
Cuyamaca

Cuyamaca State Park
Dyar House Ruins

Green Valley Falls

Stonewall Mine



Del Mar
Cinépolis

Four-o-clock Friday's
Downtown
The Noble Experiment

Prohibition

Zombie Walk

Shout House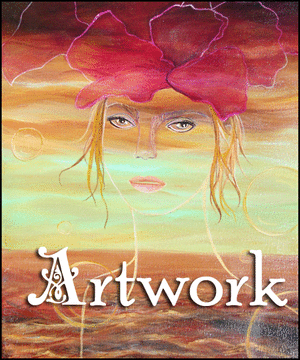 Encinitas
El Cajon
Escondido
Deer Park Winery &
Auto Museum
Harmony Grove Spiritualist Center
Sikes Historic Adobe Farmstead
Queen Califia's Magical Circle Garden
Fallbrook
Golden Hill
Victorian Homes of Golden Hill
Hillcrest

Imperial Beach
Tijuana River Valley Regional Park Community Garden
Jacumba
Coyote's Flying Saucer Retrievals & Repairs
Jamul
Julian
Gopher Mine & Abandoned Migrant Camp
Kearny Mesa
La Jolla
La Jolla's Caves, Coves and Tidepools
La Mesa
Lakeside
Little Italy
Logan Heights
Misc.
Mission Hills
Topiary Garden


Mission Valley
Adobe Falls


Mission Basilica San
Diego de Alcala


Mt. Laguna
Normal Heights
Northpark
Ocean Beach

Ocean Beach Farmers Market

Rum Runners Cave
Oceanside


Old Town
La Casa de Machado y Stewart Museum
Victorian Village Heritage Park


Pacific Beach


Pala


Mission San Antonio de Pala Cemetary

Oceanview Mine & Inn


Palomar Mountain
Palomar Mountain

Palomar Observatory

The Weir
Point Loma
Poway
Smith Pioneer Cemetery & Homestead
Xpressive Arts Center BYOB Classes
Ramona
Rancho Bernardo
Rancho Penasquitos
Santee
Mission Trails Regional Park Visitor Center
Scripps Ranch
Seaport Village
Serra Mesa
Solana Beach
Sorrento Valley
Temecula
Torrey Pines
Sand Trap Canyon & Mottram Falls
University Heights
Valley Center
Abandoned Homes of Hellhole Canyon
Valley Center Historical Museum
Vista
Antique Gas & Steam Engine Museum
Koral's Tropical Fruit Farm & Museum
Warner Springs

Big Sur
Spirit Garden

Soberanes Creek Watershed
Carmel
Catalina Island
Los Angeles
Murphy's Ranch (Pacific Palisades)
Korean Friendship Bell (San Pedro)
Lake Shrine (Pacific Palisades)
Mosaic Tile House (Venice Beach)
Mendocino
Orange County
Mission San Juan Capistrano (San Juan Capistrano)

Abandoned Homes of Salton City
Abandoned All-Boys Military School
Eagle Mountain Railroad (Bombay)

San Jacinto Mountains & Tram (Palm Spring)

Santa Monica
Willet & Sespe Hot Springs (Ojai)
San Simeon