Location: 6200 Flying Leo Carrillo Lane
Carlsbad, CA 92009
760-476-1042
A great great grandfather served in the Portola Expedition that extensively explored California in the 18th century, and his great uncle was a three time mayor of Los Angeles. Carillo's father served as police chief in Santa Monica. Leo was a college graduate who began his career as a cartoonist for a San Francisco newspaper before becoming an actor who worked in more than 90 films. He was seventy when he landed the television role of Pancho for which he is most remembered. While Carillo pursued his acting career, he was simultaneously building a working ranchero and personal retreat in Carlsbad.
Leo, his wife and his daughter are long gone but his ranch remains and has been open to the public since 2003. It is maintained by the City of Carlsbad and connects to the citywide trails system via the 4-mile long Rancho Carrillo trail. The 27-acre ranchero lies in a canyon near the intersection of Poinsettia Land and Melrose Drive, and contains beautifully restored adobe buildings, antique windmills, a reflecting pool and other structures that call up memories of California history. There are a host of native plants and dozens of colorful peacocks who live on the property.
We spent an hour and a half here exploring the nooks and crannies and finding many fun surprised. I loved that it was not crowded and we were given free rein to explore on our own. We saw were lucky to spot the white peacock and a ton of babies which definitely added to the experience. It was a lot of fun looking in the old homes and rooms and I recommend having one of the tour guides walk you around to gain some background about the structures you're exploring. The guides are volunteers so donations help support their activities.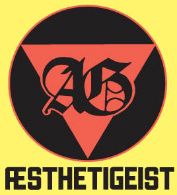 Alpine
Anza Borrego Desert
Bankers Hill
House of Pacific Relations International Cottages
Reuben H. Fleet Science Center
Bonita
The Grave of Kathy Fiscus (Lost History)

Campo
Carmel Valley
Carlsbad
Self-Realization FellowshipHermitage & Meditation Gardens
City Heights
Wat Sovannkiri Buddhist Temple
Chula Vista
Coronado
Coronado Sand Dune's Secret Message
Cuyamaca

Cuyamaca State Park
Dyar House Ruins

Green Valley Falls

Stonewall Mine



Del Mar
Cinépolis

Four-o-clock Friday's
Downtown
The Noble Experiment

Prohibition

Zombie Walk

Shout House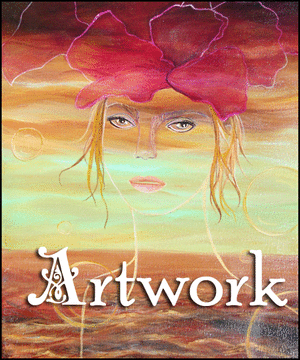 Encinitas
El Cajon
Escondido
Deer Park Winery &
Auto Museum
Harmony Grove Spiritualist Center
Sikes Historic Adobe Farmstead
Queen Califia's Magical Circle Garden
Fallbrook
Golden Hill
Victorian Homes of Golden Hill
Hillcrest

Imperial Beach
Tijuana River Valley Regional Park Community Garden
Jacumba
Coyote's Flying Saucer Retrievals & Repairs
Jamul
Julian
Gopher Mine & Abandoned Migrant Camp
Kearny Mesa
La Jolla
La Jolla's Caves, Coves and Tidepools
La Mesa
Lakeside
Little Italy
Logan Heights
Misc.
Mission Hills
Topiary Garden


Mission Valley
Adobe Falls


Mission Basilica San
Diego de Alcala


Mt. Laguna
Normal Heights
Northpark
Ocean Beach

Ocean Beach Farmers Market

Rum Runners Cave
Oceanside


Old Town
La Casa de Machado y Stewart Museum
Victorian Village Heritage Park


Pacific Beach


Pala


Mission San Antonio de Pala Cemetary

Oceanview Mine & Inn


Palomar Mountain
Palomar Mountain

Palomar Observatory

The Weir
Point Loma
Poway
Smith Pioneer Cemetery & Homestead
Xpressive Arts Center BYOB Classes
Ramona
Rancho Bernardo
Rancho Penasquitos
Santee
Mission Trails Regional Park Visitor Center
Scripps Ranch
Seaport Village
Serra Mesa
Solana Beach
Sorrento Valley
Temecula
Torrey Pines
Sand Trap Canyon & Mottram Falls
University Heights
Valley Center
Abandoned Homes of Hellhole Canyon
Valley Center Historical Museum
Vista
Antique Gas & Steam Engine Museum
Koral's Tropical Fruit Farm & Museum
Warner Springs

Big Sur
Spirit Garden

Soberanes Creek Watershed
Carmel
Catalina Island
Los Angeles
Murphy's Ranch (Pacific Palisades)
Korean Friendship Bell (San Pedro)
Lake Shrine (Pacific Palisades)
Mosaic Tile House (Venice Beach)
Mendocino
Orange County
Mission San Juan Capistrano (San Juan Capistrano)

Abandoned Homes of Salton City
Abandoned All-Boys Military School
Eagle Mountain Railroad (Bombay)

San Jacinto Mountains & Tram (Palm Spring)

Santa Monica
Willet & Sespe Hot Springs (Ojai)
San Simeon