Irene Amy Strong's dream home standing before you came to completion in 1921. Its creation was in large part attributed to the Craftsman Movement. The home symbolizes security, permanency, and an environmental awareness that was strongly felt by Mrs. Strong and her architects. It gained popularity among California artists and intellectuals in the early decades of the twentieth century as a consummate symbol of the entire expressive Craftsman Movement.

The Woman with the Dream
Irene Amy Strong was born April 5, 1860 in Peoria, Illinois. She apparently was widowed at a young age and moved with a friend to San Francisco shortly after her husband's death. She eventually came to Southern California because of the dry, healthy climate. By 1897 Amy was a successful dressmaker in San Diego, working and living at the Grant Building downtown. Amy also spent extended periods of time at the Hotel Del Coronado and maintained a close friendship with the Babcocks and other members of the San Diego social elite.

Mrs. Strong was actively involved in charity work, bringing underprivileged children to visit at her home. She was well-traveled, going to Europe at least once a year to buy materials for dresses she created for her upper class clientele. Mrs. Strong remained here until 1940. Over the years she had acquired additional acreage surrounding Mt. Woodson totaling about 400 acres. After six years of illness, Irene Amy Strong passed on March 9, 1950 at the age of 89.

The Building Process
In 1909, shortly after purchasing the Woodson Ranch, Mrs. Strong hired architects Emmor Brooke Weaver and John Terrell Vawter. They pitched tents on the site for their own accommodations, drew renderings and blueprints and molded ideas into structural realities. Actual construction did not begin until 1916, and the home was completed by 1921 at a cost of $50,000. The Strong home in Ramona is a synthesis of the vision of this artistic woman, the talents of her architects, and the philosophy of the Craftsman Movement.

Her crew consisted mainly of local laborers; highly trained masons, painters and carpenters were too embedded in traditional techniques and were not able to achieve the desired effect. The Craftsman ideals emphasized harmony between the individual and the environment, the intensive involvement of the artist with their materials, and the blending of the primitive with the sophisticated. The style stressed ease, simplicity, harmony, and a romantic view of both man and the past.

Builders of the period used natural elements from the earth, its wood, stone, and soils in creating structures that not only reflected the tastes and concerns of the individual owner, but achieved a harmonious balance with the surroundings. Building materials of the main house included eucalyptus, oak and redwood, rocks and flagstone, adobe, bricks and tiles, plaster, concrete and stucco. Eucalyptus was cut from stands that dotted the property. Rocks were individually hand-picked by Mrs. Strong for their shapes and colors from the slopes of Mt. Woodson. The adobe bricks that form the second story walls were made at the site from the clay soils found along the drainage. It is purported that the roof tiles came from the San Gabriel Mission. Owing to the popularity of Mission Period architecture at this time, they are more likely reproductions.

The Complete Castle
The end product was a multi-level, twenty-seven room (five bedroom, four bath), 12,000 square foot home complete with four to eight foot thick walls, a 72'x16' living room, a sixteen foot ceiling, a sitting room, swing porch, pantry, four fireplaces, a dutch oven, dumb waiter, complete intercom system and a gasoline-engine-assisted windmill. The windmill pumped water from the springs to redwood storage tanks and the room under the windmill was used to cool meats and vegetables. In addition to the main house, four guest cottages, a house for the help, a picnic area complete with outhouse, a garage and several outbuildings were constructed. The small houses, designed for temporary shelter were board and batten redwood structures with stone fireplaces.

The finished exterior, the stone work, windmill, bricks and tiles, and arches reflect French, Dutch, Spanish and Medieval styles respectively. Roof tiles are supported on a concrete roof sustained by rock buttresses. Eaves are troughs hewn from unfinished eucalyptus trunks supported by gargoyle figures. Aztec, Greek, Roman, North American, and Oriental crafts, both originals and reproductions, decorated both the exterior and interior. All were tributes to prosperity, health, friendship and good luck. Other motifs were loosely taken from Persian, Arabic, and Oriental rug designs used in the house.

Mrs. Strong, her niece Margaret and their cook, Ottila Hamlin, did much of the painting and design-work themselves. Interior use of wood included lightly polished redwood planks recycled from vats for many of the doors and mantels, beams and balustrades of twisted eucalyptus often left natural, oak and pine, some left natural and others painted or polished. Some of the original floors and stairs were flagstone and a few of the floors were oak planks.

No chalk lines were used in the construction. There are no perfect corners and neither the roof nor floors are level. The windows, of Belgium triplex glass, are irregularly shaped as well. The ultimate desired and achieved effect was warmth, grace, freedom, and unity of both the exterior and interior with the rock and tree studded surroundings.

The Ramona Castle stands today not merely as a sample of a style of architecture popular in the early twentieth century, but as a symbol of a philosophical statement concerning humanity and our relationship to the earth; a symbol of our responsibility to protect the delicate balance of nature; a symbol of environmental consciousness.

Haunted?

"Today, at the foot of Mt. Woodson in San Diego's back country near Ramona, stands a structure that reflects the ideas and attitudes of an unusual woman and the philosophy of a unique artistic movement. Following its completion in 1921, the twenty-seven room, 12,000 square foot adobe structure has been variously labeled a castle, a mountain sanctuary and a haunted house which was built by a purported recluse deeply involved in spiritualism and the occult. Some say that since her death the house has been haunted. On dark and windy nights, it is said, you can hear the erstwhile owner madly sewing away on her machine. Another ghost, that of a laborer who lost his finger while working on the house, is said to be heard scratching on the rocks in search of his lost digit!1 If true, these stories would certainly make for a romantic and exciting tale. If one believes in ghosts, the interior of the house with its long, dark, musty halls and numerous nooks and crannies most certainly is the prescribed environment."
The Zodiac Room: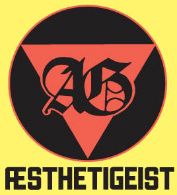 Alpine
Anza Borrego Desert
Bankers Hill
House of Pacific Relations International Cottages
Reuben H. Fleet Science Center
Bonita
The Grave of Kathy Fiscus (Lost History)

Campo
Carmel Valley
Carlsbad
Self-Realization FellowshipHermitage & Meditation Gardens
City Heights
Wat Sovannkiri Buddhist Temple
Chula Vista
Coronado
Coronado Sand Dune's Secret Message
Cuyamaca

Cuyamaca State Park
Dyar House Ruins

Green Valley Falls

Stonewall Mine



Del Mar
Cinépolis

Four-o-clock Friday's
Downtown
The Noble Experiment

Prohibition

Zombie Walk

Shout House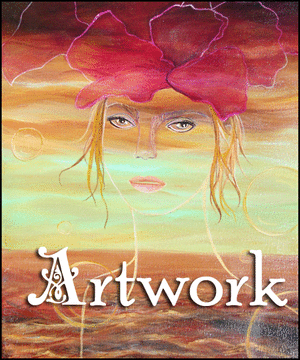 Encinitas
El Cajon
Escondido
Deer Park Winery &
Auto Museum
Harmony Grove Spiritualist Center
Sikes Historic Adobe Farmstead
Queen Califia's Magical Circle Garden
Fallbrook
Golden Hill
Victorian Homes of Golden Hill
Hillcrest

Imperial Beach
Tijuana River Valley Regional Park Community Garden
Jacumba
Coyote's Flying Saucer Retrievals & Repairs
Jamul
Julian
Gopher Mine & Abandoned Migrant Camp
Kearny Mesa
La Jolla
La Jolla's Caves, Coves and Tidepools
La Mesa
Lakeside
Little Italy
Logan Heights
Misc.
Mission Hills
Topiary Garden


Mission Valley
Adobe Falls


Mission Basilica San
Diego de Alcala


Mt. Laguna
Normal Heights
Northpark
Ocean Beach

Ocean Beach Farmers Market

Rum Runners Cave
Oceanside


Old Town
La Casa de Machado y Stewart Museum
Victorian Village Heritage Park


Pacific Beach


Pala


Mission San Antonio de Pala Cemetary

Oceanview Mine & Inn


Palomar Mountain
Palomar Mountain

Palomar Observatory

The Weir
Point Loma
Poway
Smith Pioneer Cemetery & Homestead
Xpressive Arts Center BYOB Classes
Ramona
Rancho Bernardo
Rancho Penasquitos
Santee
Mission Trails Regional Park Visitor Center
Scripps Ranch
Seaport Village
Serra Mesa
Solana Beach
Sorrento Valley
Temecula
Torrey Pines
Sand Trap Canyon & Mottram Falls
University Heights
Valley Center
Abandoned Homes of Hellhole Canyon
Valley Center Historical Museum
Vista
Antique Gas & Steam Engine Museum
Koral's Tropical Fruit Farm & Museum
Warner Springs

Big Sur
Spirit Garden

Soberanes Creek Watershed
Carmel
Catalina Island
Los Angeles
Murphy's Ranch (Pacific Palisades)
Korean Friendship Bell (San Pedro)
Lake Shrine (Pacific Palisades)
Mosaic Tile House (Venice Beach)
Mendocino
Orange County
Mission San Juan Capistrano (San Juan Capistrano)

Abandoned Homes of Salton City
Abandoned All-Boys Military School
Eagle Mountain Railroad (Bombay)

San Jacinto Mountains & Tram (Palm Spring)

Santa Monica
Willet & Sespe Hot Springs (Ojai)
San Simeon