http://en.wikipedia.org/wiki/Presidio_of_San_Diego
Presidio park overlooks Old Town San Diego, California: on Presidio Hill. El Presidio Reál de San Diego - on May 14, 1769; Royal Presidio of San Diego was a fort and the first permanent European settlement on the Pacific Coast. In addition to a military presence, a Christian religious contingent was brought to form Mission San Diego de Alcalá. The mission was established by Father Junípero Serra at Presidio Hill. The Fort and mission were built on Kumeyaay Indian land. The relationship was not always a peaceful one, and on November 5, 1775, the wooden mission was burned to the ground, and leader, Fr. Luis Jayme was killed. The fort was continually added upon to keep the Spanish safe. The fort would also see use as the Capital of all Baja California during Mexican Authority. Eventually the fort and mission were abandoned as settlers continued to move further inland.George Marston a San Diego businessman purchased Presidio Hill, and built a private park and Serra mission museum in 1907. Ultimatley Marston donated all of the property to the City of San Diego. No original historic buildings still exist.

Haunted?
Witches Tower: "Known as the Pattie Memorial...this building was a Spanish Guardhouse on the grounds of the San Diego Prisidio and used to imprison the American Sylvester Pattie...who died here and is commemorated as the First American buried in California soil." Link HERE

The top of the roof has a mysterious pentagram built into it with candle wax and dark stains in the center giving strong evidence of occult practices.

The White Deer, Lucy: Some say that Lucy's spirit continues to roam the grassy area of Presidio Park. Some see her white tail disappear into the bushes, or they find their garden flowers eaten. Motorists sometimes are startled by a fleeting image - that similar of a deer. Joggers will regularly glimpse the sight of a white deer scampering away into the bushes.

If you want to see Lucy, go for a jog in the early hours or take a stroll in the twilight hours. That is the time when Lucy can be found, in life and in death. Link HERE

The Serra museum exterior is reported to be haunted as well. Cloaked hooded shadows are claimed to walk the perimeter of the museum. A young child spirit has also been supposedly spotted atop the museum tower. B. Weston relates, one of the more interesting claims involves a possible dark entity theat resides in the Back trails behind the museum. Urban legend claims a girl was raped and stabbed to death by her boyfriend on a lone park bench. Several paranormal investigators have had episodes of near possession. During one suspected episode a necklace was witnessed to levitate around one investigators neck before being yanked off. Mrs. Weston is clear she believes the tale is nothing more than urban legend. Link HERE


Personal Experience: There are a lot of grounds and terrain to cover around here so bring your hiking shoes! Explore the mission, canyon, hiking trails, ruins, statues and more! This is a very interesting area with a lot of San Diego history. Soak it up!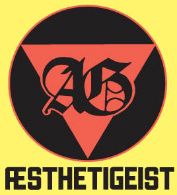 Alpine
Anza Borrego Desert
Bankers Hill
House of Pacific Relations International Cottages
Reuben H. Fleet Science Center
Bonita
The Grave of Kathy Fiscus (Lost History)

Campo
Carmel Valley
Carlsbad
Self-Realization FellowshipHermitage & Meditation Gardens
City Heights
Wat Sovannkiri Buddhist Temple
Chula Vista
Coronado
Coronado Sand Dune's Secret Message
Cuyamaca

Cuyamaca State Park
Dyar House Ruins

Green Valley Falls

Stonewall Mine



Del Mar
Cinépolis

Four-o-clock Friday's
Downtown
The Noble Experiment

Prohibition

Zombie Walk

Shout House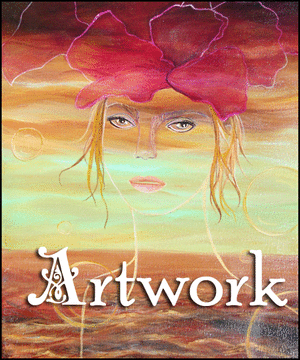 Encinitas
El Cajon
Escondido
Deer Park Winery &
Auto Museum
Harmony Grove Spiritualist Center
Sikes Historic Adobe Farmstead
Queen Califia's Magical Circle Garden
Fallbrook
Golden Hill
Victorian Homes of Golden Hill
Hillcrest

Imperial Beach
Tijuana River Valley Regional Park Community Garden
Jacumba
Coyote's Flying Saucer Retrievals & Repairs
Jamul
Julian
Gopher Mine & Abandoned Migrant Camp
Kearny Mesa
La Jolla
La Jolla's Caves, Coves and Tidepools
La Mesa
Lakeside
Little Italy
Logan Heights
Misc.
Mission Hills
Topiary Garden


Mission Valley
Adobe Falls


Mission Basilica San
Diego de Alcala


Mt. Laguna
Normal Heights
Northpark
Ocean Beach

Ocean Beach Farmers Market

Rum Runners Cave
Oceanside


Old Town
La Casa de Machado y Stewart Museum
Victorian Village Heritage Park


Pacific Beach


Pala


Mission San Antonio de Pala Cemetary

Oceanview Mine & Inn


Palomar Mountain
Palomar Mountain

Palomar Observatory

The Weir
Point Loma
Poway
Smith Pioneer Cemetery & Homestead
Xpressive Arts Center BYOB Classes
Ramona
Rancho Bernardo
Rancho Penasquitos
Santee
Mission Trails Regional Park Visitor Center
Scripps Ranch
Seaport Village
Serra Mesa
Solana Beach
Sorrento Valley
Temecula
Torrey Pines
Sand Trap Canyon & Mottram Falls
University Heights
Valley Center
Abandoned Homes of Hellhole Canyon
Valley Center Historical Museum
Vista
Antique Gas & Steam Engine Museum
Koral's Tropical Fruit Farm & Museum
Warner Springs

Big Sur
Spirit Garden

Soberanes Creek Watershed
Carmel
Catalina Island
Los Angeles
Murphy's Ranch (Pacific Palisades)
Korean Friendship Bell (San Pedro)
Lake Shrine (Pacific Palisades)
Mosaic Tile House (Venice Beach)
Mendocino
Orange County
Mission San Juan Capistrano (San Juan Capistrano)

Abandoned Homes of Salton City
Abandoned All-Boys Military School
Eagle Mountain Railroad (Bombay)

San Jacinto Mountains & Tram (Palm Spring)

Santa Monica
Willet & Sespe Hot Springs (Ojai)
San Simeon