"Nestled amid towering redwoods along the scenic Big Sur River, lies the historic Big Sur River Inn, Big Sur's first hotel and restaurant. Founded by the region's prominent pioneering families more than seventy years ago, it is much more than just another Big Sur hotel. The Big Sur River Inn, originally the Apple Pie Inn, has been the site of fun family vacations, wedding celebrations and quiet
Big Sur getaways for many generations. Relax from the pressure of civilization on the sun-dappled deck beside the Inn's outdoor pool. Renew your spirit with great food and drink in the historic dining room overlooking the Big Sur River. Remember childhood dreams as you lie back in the soft, fragrant grass on the banks of the River. The Big Sur River Inn is steeped in romance, history and 1930's nostalgia, while our 20 rustic rooms provide modern convenience and comfort.

"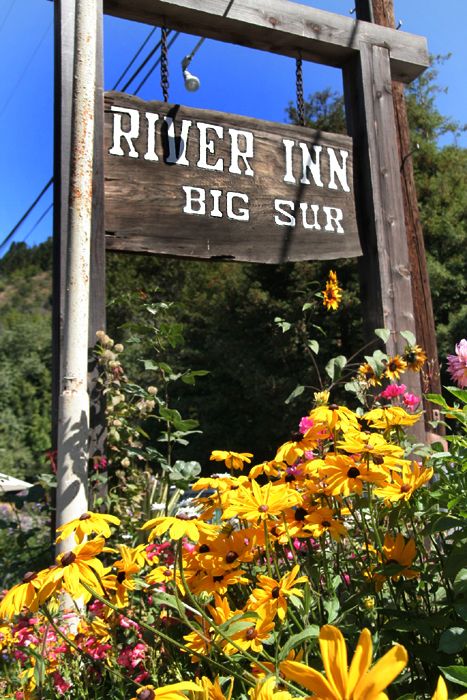 Personal Experience: This is now my third time visiting this restaurant over the past 5 years. Every time I'm in Big Sur I make sure to come here and dine. What a beautiful location. The food is gourmet and fresh and besides Nepenthe Restaurant, the atmosphere is incomparable. There is lodging here as well but since I have never stayed here I cannot speak for it.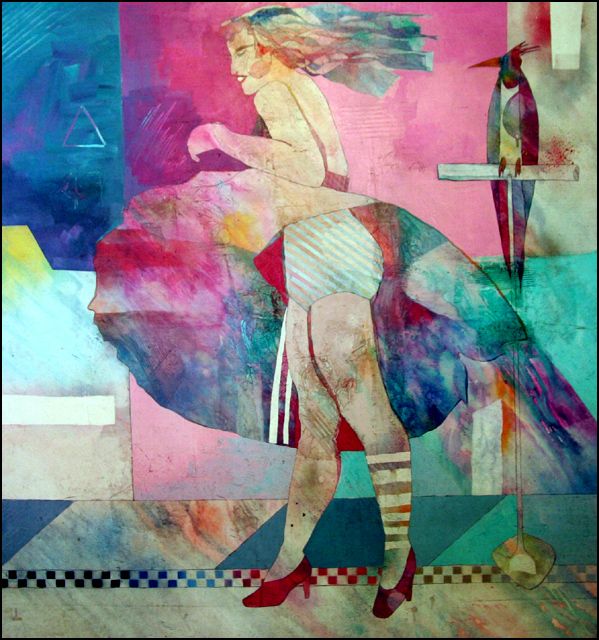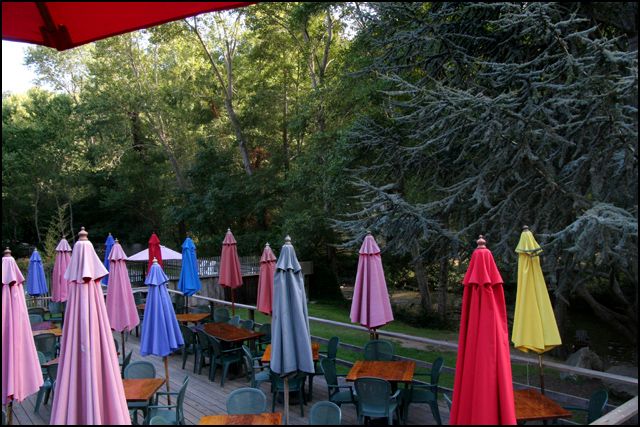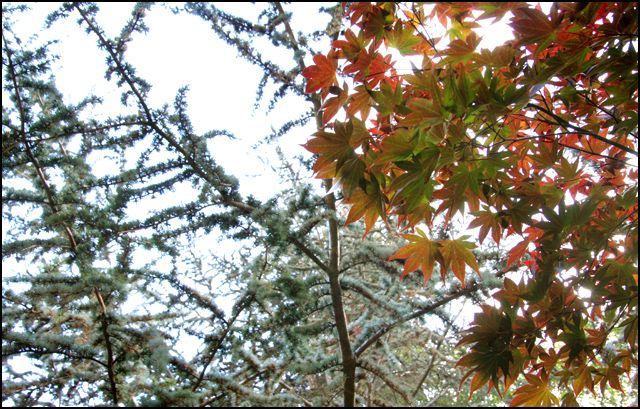 There was a man shaving a walking stick in the background of this shot: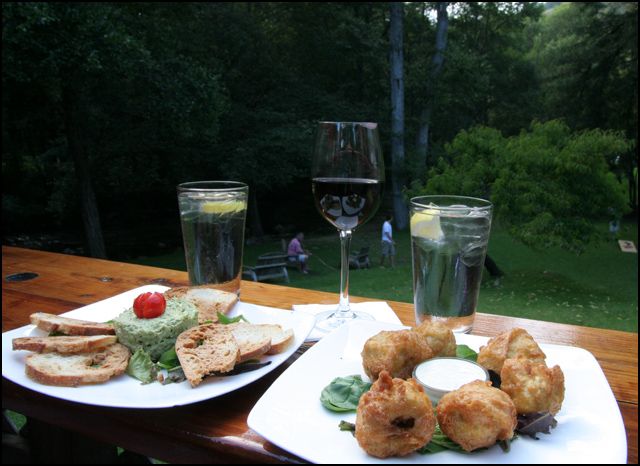 Brioche with goat cheese, eggplant, spinach and fresh squeezed orange juice. So yum!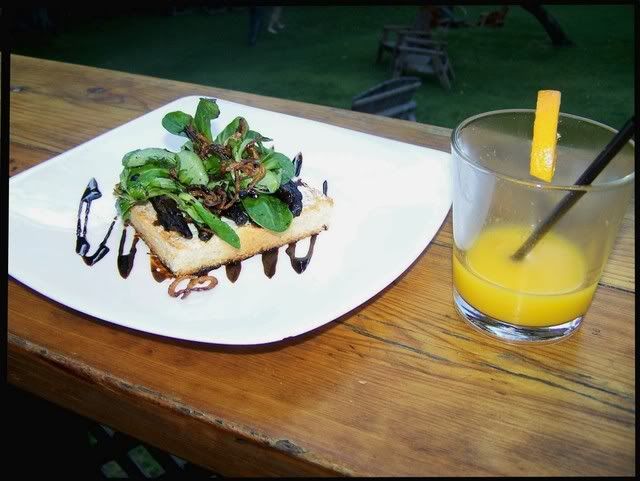 There were so many blue jays and condors in this area. It was crazy to see!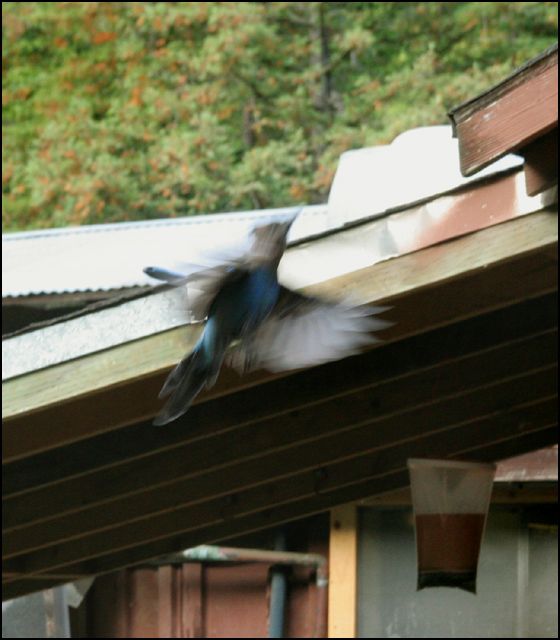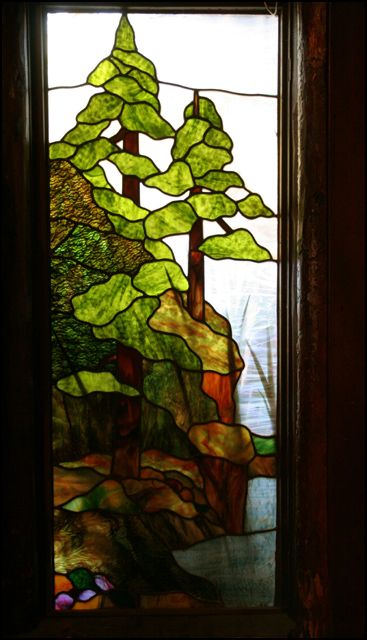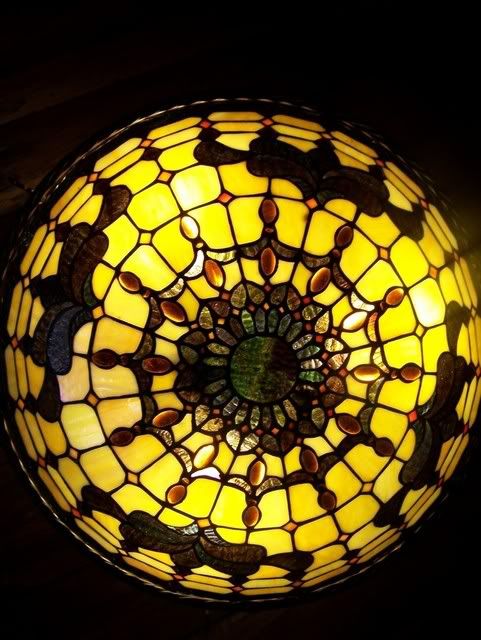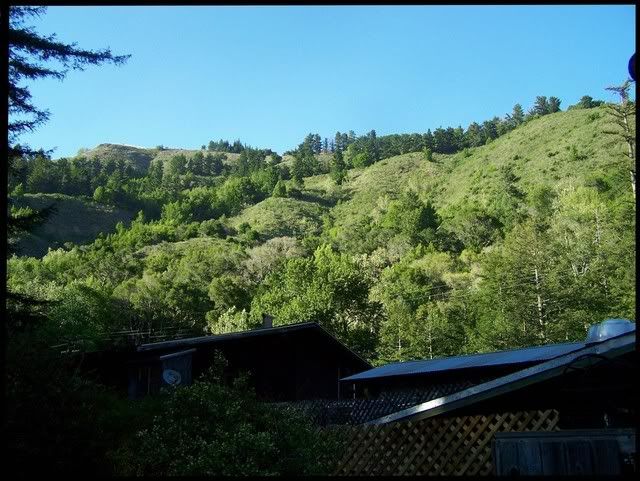 And right below the deck where we were eating was this. There was a stream to the left of it: